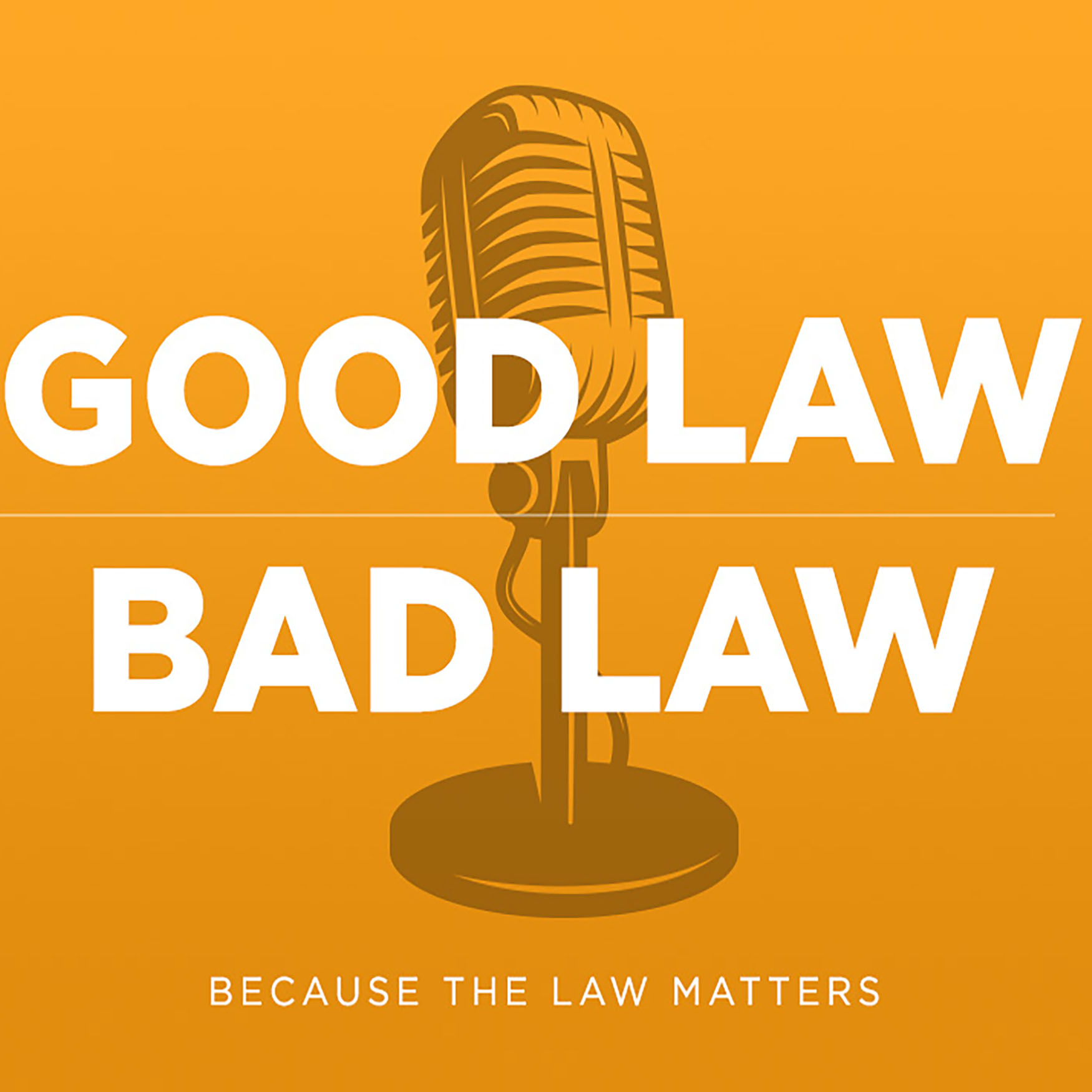 Aaron Freiwald, Managing Partner of Freiwald Law and host of the weekly podcast, Good Law | Bad Law, is joined by Brian Fitzpatrick, a law professor at Vanderbilt University and self-proclaimed "life-long Republican", to discuss class action lawsuits, and specifically, Brian's recent book on the subject, The Conservative Case for Class Actions.
In his new book, Brian makes the case for class action litigation a conservative's view point. Arguing that conservatives, and even libertarians, believe that markets need at least some policing to thrive, from laws that enforce contracts, to laws that prevent companies from committing fraud, to laws that prohibit price fixing. Aaron and Brian break down what a class-action is, what the requirements are, and just how important they are to protect consumers from corporate wrongdoing.
Brian illustrates the different types of conservatives he sees and explains that there are only two ways of policing the marketplace: 1) private lawsuits filed by private citizens and their lawyers or 2) more government regulation. He argues that, for the same reasons conservatives prefer other private sector solutions to problems, they should prefer private enforcement of the law as well. Acknowledging that the class action is not perfect, Brian shows, in his book and in today's episode, that our system is working better than one might expect given all the widespread misunderstanding and misinformation about class action lawsuits.  He also suggests a few tweaks that he hopes will persuade opponents to keep the class action around for the next generation of consumers, employees, and shareholders alike.
Brian Fitzpatrick's research at Vanderbilt focuses on class action litigation, federal courts, judicial selection and constitutional law. A graduate of Harvard Law, Brian went on to clerk for Judge Diarmuid O'Scannlain on the U.S. Court of Appeals for the Ninth Circuit and Justice Antonin Scalia on the U.S. Supreme Court. After his clerkships, Professor Fitzpatrick practiced commercial and appellate litigation for several years at Sidley Austin in Washington, D.C., and served as Special Counsel for the Supreme Court Nominations to U.S. Senator John Cornyn. He joined Vandberbilt's law faculty in 2007 after serving as the John M. Olin Fellow at New York University School of Law and has received the Hall-Hartman Outstanding Professor Award, which recognizes excellence in classroom teaching, for his Civil Procedure course.  
To learn more about Professor Brian Fitzpatrick, please visit his bio page at Vanderbilt here.
To check out Professor Fitzpatrick's book, "The Conservative Case for Class Actions," please click here.
Host: Aaron Freiwald
Guest: Brian Fitzpatrick
Follow Good Law | Bad Law:
YouTube: Good Law | Bad Law
Facebook: @GOODLAWBADLAW
Instagram: @GoodLawBadLaw
Website: https://www.law-podcast.com